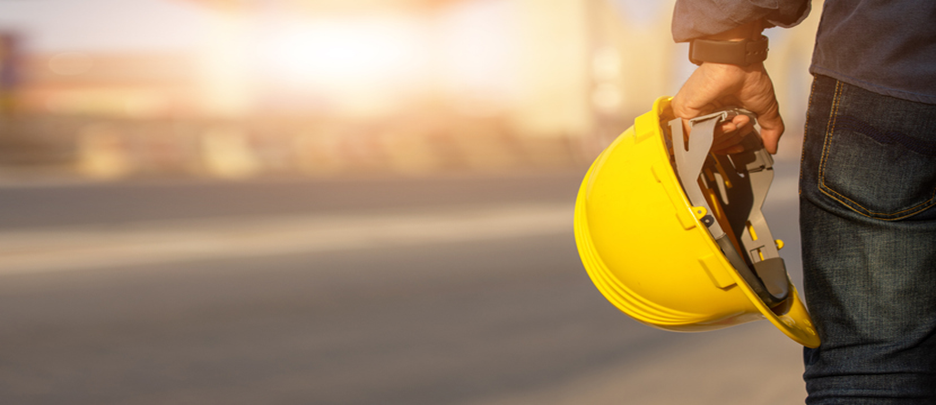 About OSHA Training
Through training and safety requirements, OSHA (Occupational Safety and Health Administration) has worked to reduce workplace injuries and fatalities since the 1970s. Many of these regulations require companies to guarantee that workers get appropriate training on the hazards they may encounter. OSHA has created a "summary" of Training Needs in OSHA Standards; it can be difficult to compile it within 270 pages to ensure all training requirements are satisfied.
As a result, training may be a perplexing subject, particularly in the construction industry, which accounts for more than 20% of all worker fatalities each year. We hope that by answering a few concerns about construction and OSHA training, we will be able to answer the bigger question of "who requires OSHA 10-hour and 30-hour training?"
Through OSHA's Outreach Training Program, workers can get basic and advanced training about standard workplace safety and health hazards. After the program, students will gain an OSHA 10-hour or 30-hour course completion card.
What is OSHA Outreach Training?
Workers classified as "construction workers" are required to get training on various job-specific safety issues, including general safety and health regulations, personal protective equipment, fall protection, and other topics as outlined by OSHA standards. OSHA designed the Outreach training program to assist workers who require OSHA training in meeting these obligations. The program was created to enhance workplace safety and health by offering access to training from OSHA-authorized trainers.
Many of the essential training obligations under OSHA regulations can be met by combining outreach training with thorough on-site education by the employer.
Following the completion of outreach training, an official Department of Labor (D.O.L.) OSHA card, also known as an OSHA 10 or OSHA 30 card, is issued. Many workers have these cards with them on the job, and in other situations, they are required by their state to carry their 10-hour or 30-hour OSHA card with them at all times. Therefore, all construction employees must complete a 10-hour training course (and obtain an OSHA 10 card). In addition, any construction employee with supervisory or safety-related responsibility should undergo 30-hour training (and receive the OSHA 30 card).
The Goal of the Program
The Outreach Training Program is a self-initiated initiative. Its goal is to increase worker awareness of workplace hazards and rights while promoting workplace safety and health. Outreach training does not meet the training criteria set forth by OSHA. As stated in numerous OSHA guidelines, employers must provide supplementary training for their employees on specific workplace hazards. OSHA Publication 2254, (read here). Training Requirements in OSHA Regulations and Training Guidelines contain standards that require training.
Program Expansion
Since its inception in 1971, the OSHA Outreach Training Program has developed dramatically in recent years. The train-the-trainer model extends the program's reach and makes training more accessible. Between the fiscal years 2016 and 2020, more than 5.21 million workers were taught how to recognize and prevent workplace hazards through the initiative.
Designed with workers in mind
The OSHA Outreach Training Program teaches workers to recognize, avoid, mitigate, and prevent workplace risks. In addition, OSHA outreach seminars provide an overview of worker rights, employer obligations, and how to register a complaint.
10-hour and 30-hour programs are available.
The 10-hour training session is aimed mainly at entry-level employees. The 30-hour training program gives personnel who have some safety responsibilities more in-depth and diverse instruction. All outreach training is designed to provide an overview of the hazards that a worker can face on the job. Not OSHA regulations, but hazard identification, avoidance, control, and prevention are the focus of training.
Who needs it?
OSHA mandates that companies offer training to employees who are exposed to dangers on the job. We develop training materials, award training grants to nonprofits, and deliver training through accredited education centers.
Why is OSHA Training Essential for Construction Workers?
OSHA has contributed to reducing deaths caused at workplaces by 66% since its inception on April 28th, 1971. Thousands of lives have been saved due to OSHA's guidelines, which include training requirements and safety norms. However, according to OSHA, construction employees in the private sector had a death rate three times higher than those in other industries. This emphasizes the importance of construction worker training.
OSHA and a few researchers have identified four different risks in the construction industry that account for most fatal injuries; in fact, OSHA's Construction Focus Four accounts for over 80% of all occupational deaths on construction sites.
The following are the four construction focus areas:
Fall Hazards – The single most lethal danger in the construction sector, it claimed the lives of 805 people in 2003 and 2004, accounting for 34% of all construction fatalities in that period. Falls can happen from rooftops, scaffolding, holes, or working surfaces.
Caught In/Between Hazards — In 2003 and 2004, caught-in or between-hazard fatalities accounted for 10% of all fatalities in the construction industry. When an employee is squeezed, caught, crushed, compressed, or pinched between pieces of an object or numerous things, this is known as a caught-in or between injury.
Dangers Caused by Moving, Falling, or Rolling Things — This category includes any hazards that cause objects to move, fall, or roll and strike a worker. It also includes situations where workers are struck by unsecured loads or flying items. Strike-by accidents accounted for 24% of occupational fatalities in 2003 and 2004. They are especially deadly for individuals working near traffic or with heavy equipment.
Electrical Hazards — Electrical risks are one of construction's four dangerous workplace hazards, accounting for 11% of workplace fatalities in 2003 and 2004. Electrocution training focuses on de-energizing circuits and then verifying that no charge is left behind.
Is there a need for OSHA Outreach Training?
Though certain states, jurisdictions, or individual employers may decide to demand Outreach training or Department of Labor cards for Construction personnel, it is crucial to note that OSHA does not mandate outreach training; it is a voluntary program, just like all other OSHA training courses. Therefore, this program may not necessarily address all of the OSHA-mandated training needs. Additional training on specific job dangers is the responsibility of the employer. Some employees may require a combination of Construction, General Industry, and on-the-job training.
Final Thoughts
While OSHA considers Outreach training optional, many construction companies believe it to be a critical component of their overall safety program.